On this site, we aim to celebrate you, the directors we serve. We know there are so many of you who work so very hard to provide a top quality music education to your students and we simply want to highlight you and your efforts.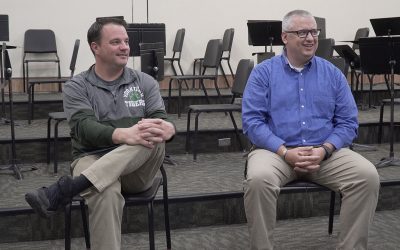 Welcome back to the Director Spotlight! Mr. Clay Arnett and Mr. Dan Miller, band directors for Yorktown schools, recently joined us on the Director Spotlight. Today, we offer their full interview on the spotlight. Thanks for joining us and we hope you enjoy this...
"The arts significantly boost student achievement, reduce discipline problems, and increase the odds students will go on to graduate from college. As First Lady Michelle Obama sums up, both she and the President believe 'strongly that arts education is essential for...
read more
"The arts are central to who we are as a people, and they are central to the success of our kids. This is not an afterthought. This is not something you do because it's nice to do. It is necessary for these young people to succeed that we promote the arts." ~ Barack...
read more
"In the push for quality math, science, technical, humanities, and other programs, please be sure that the arts are not ignored or pushed to one side. Provide your political support for the total curriculum. The arts enrich all of us." ~ Dr. Richard Miller, Executive...
read more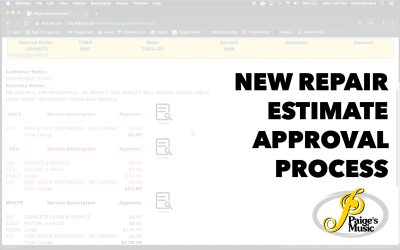 We are constantly striving to provide Extraordinary Support for each of the music educators we have the pleasure to serve. One way we have worked to improve this is through a new online repair approval process.  Here's a brief list of some of the new and improved...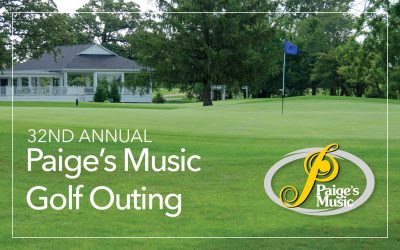 Last call! The 32nd annual Paige's Golf Outing is this Friday, July 13th. We would love to have you join us! The deadline to register is Wednesday, July 11th at 8:00 AM. Follow the link below to register.