On this site, we aim to celebrate you, the directors we serve. We know there are so many of you who work so very hard to provide a top quality music education to your students and we simply want to highlight you and your efforts.
Read More
Spotlights & Tips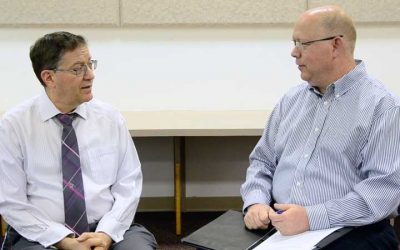 In the latest edition of the Director Spotlight, Mr. Dan Christian from New Augusta North Academy in Pike Township offered a few thoughts on his Education Philosophy, Communicating with Parents, and Finding Inspiration when times are challenging. Hope you check the...
Music Truths
The College Entrance Examination Board found that students involved in public school music programs scored 107 points higher on the SAT's than students with no participation. ~ Profiles of SAT and Achievement Test Takers, The College Board, compiled by the Music...
read more
A study at the University of California at Irvine demonstrated that young kids who participated in music instruction showed dramatic enhancements in abstract reasoning skills. In fact, researchers have found neural firing patterns that suggest that music may hold the...
read more
Music and math are highly intertwined. By understanding beat, rhythm, and scales, children are learning how to divide, create fractions, and recognize patterns. ~ Lynn Kleiner, founder of Music Rhapsody in Redondo Beach,...
read more