On this site, we aim to celebrate you, the directors we serve. We know there are so many of you who work so very hard to provide a top quality music education to your students and we simply want to highlight you and your efforts.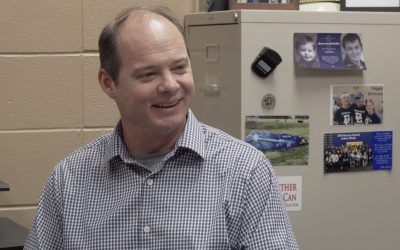 Welcome back to the Director Spotlight! Mr. Tim Cox, Director of Bands and Performing Arts Department Head at Decatur Central High School recently joined us on the Director Spotlight. Today, we offer Tim's full interview on the spotlight. Thanks for joining us and we...
A study examined the influence of music education on nonmusical abilities, the effects of music lessons on academic performance, and cognitive abilities. The study revealed that students who participated in music lessons showed statistically higher intelligence...
read more
"GE hires a lot of engineers. We want young people who can do more than add up a string of numbers and write a coherent sentence. They must be able to solve problems, communicate ideas and be sensitive to the world around them. Participation in the arts is one of the...
read more
The vast majority - 96 percent - of the school principals interviewed in a recent study agree that participation in music education encourages and motivates students to stay in school. Further, 89 percent of principals feel that a high-quality music education program...
read more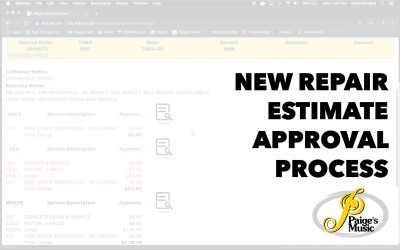 We are constantly striving to provide Extraordinary Support for each of the music educators we have the pleasure to serve. One way we have worked to improve this is through a new online repair approval process.  Here's a brief list of some of the new and improved...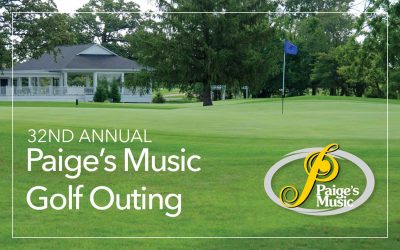 Last call! The 32nd annual Paige's Golf Outing is this Friday, July 13th. We would love to have you join us! The deadline to register is Wednesday, July 11th at 8:00 AM. Follow the link below to register.