On this site, we aim to celebrate you, the directors we serve. We know there are so many of you who work so very hard to provide a top quality music education to your students and we simply want to highlight you and your efforts.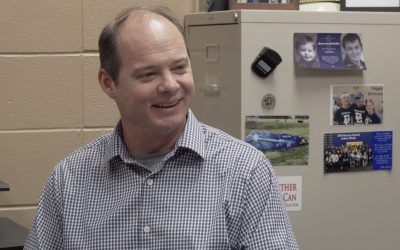 Welcome back to the Director Spotlight! Mr. Tim Cox, Director of Bands and Performing Arts Department Head at Decatur Central High School recently joined us on the Director Spotlight. Today, we offer Tim's full interview on the spotlight. Thanks for joining us and we...
"Students of all ages - that includes adults - generally find that music helps them focus more clearly on the task at hand and puts them in a better mood for learning." ~ Chris Brewer, founder of LifeSounds Educational Services, quoted in "Boost Memory and Learning...
read more
Research indicates the brain of a musician, even a young one, works differently than that of a nonmusician. "There's some good neuroscience research that children involved in music have larger growth of neural activity than people not in music training. When you're a...
read more
The cognitive structures developed through music instruction "exposed and illuminated more general organizing structures relevant for multiple disciplines." ~ Portowitz,P., Lichtenstein, O., Egorova, L., & Brand, E. (2009). Underlying mechanisms linking music...
read more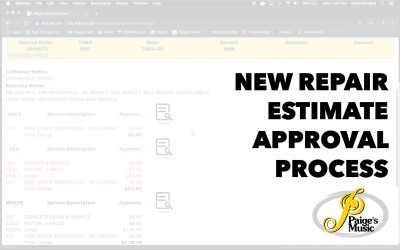 We are constantly striving to provide Extraordinary Support for each of the music educators we have the pleasure to serve. One way we have worked to improve this is through a new online repair approval process.  Here's a brief list of some of the new and improved...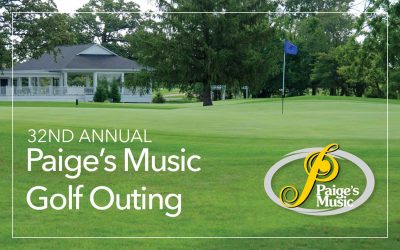 Last call! The 32nd annual Paige's Golf Outing is this Friday, July 13th. We would love to have you join us! The deadline to register is Wednesday, July 11th at 8:00 AM. Follow the link below to register.